4-H Star: Macey's lambs | 4-H
Macey Lamb is in 4H and FFA where she raises market lambs and breeding ewes….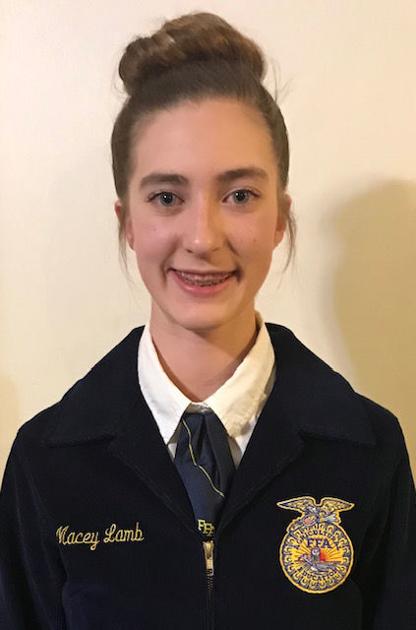 Macey Lamb is in 4H and FFA where she raises market lambs and breeding ewes.
Lamb, 16, has three breeding ewes and raises Suffolk and Suffolk/Hampshire cross livestock. As a student in Rigby High School's agriculture department, Lamb has taken classes in animal science and animal nutrition to learn more about livestock.
She raises market lambs in 4H and raises breeding ewes as her FFA project. She's been in 4H since she was young. Her mom Christie Lamb is the adviser of the Wild and Wooly Jefferson County 4H club she's in. In the club the older kids help teach the younger kids about raising their 4H projects, Lamb said.
"I've really liked raising lambs and in ag class I'm learning more about raising my own animals," she said. "Having breeding ewes is different, and I've learned from both organizations about breeding ewes in general."
She's also taking classes in equine science, nutrition and Introduction into Livestock.
"Intro into livestock is one of my favorite classes. It's really helped me evaluate my own animals and it's a good fit for my purposes," she said. "It's definitely given me a better understanding of animals overall."
She's applied the skills she's learned from experience, class work, and from competing on her FFA chapter's livestock judging team. She hopes to compete on the same team again this spring.
"It's so fun. We have a few different FFA competitions in the spring and then at the county fair," she said. "Last spring we had virtual competitions because of COVID-19, so we hope to have actual live competitions this year. Judging animals in person is better than doing it online."
Lamb is also an FFA officer who serves on the Growing Leaders Committee as the Scholarship Chairman.
In addition, she's found learning Parliamentary Procedure has been beneficial in learning how to conduct a meeting and improving her public speaking skills.
"My major focus is being on a parliamentary Procedure team again and on a livestock judging team again too," she said.
Her parents are James and Christie Lamb.