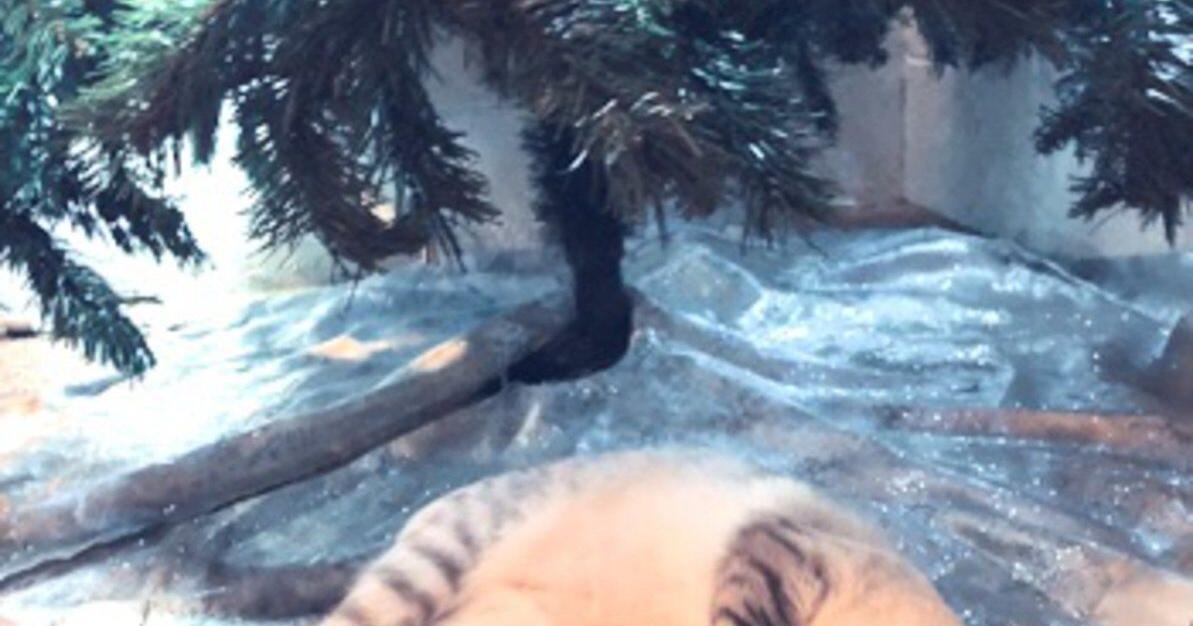 Animal advocates say steer clear of giving pets as gifts | News
Although it's been said many times, many ways, never gift an animal during the holidays – or any other day, for that matter.
Animal advocates have stressed that the gift of an animal should never be a surprise to the one destined to own it.
Shaun West, president of the Humane Society of Cherokee County, said they do allow adoptions this close to the holidays, but volunteers make sure applicants aren't "gifting" the animal.
"A person should pick the pet that's right for them, and many times, the person who gives the pet doesn't know what's best," said Shaun.
Part of the vetting process at HSCC does include the person who is receiving the animal, and the contract states the animal cannot be given as a gift to someone else.
Alexis Colvard, transport coordinator for HSCC, said a gift of an animal should never be a surprise.
"It's an absolutely horrible idea, because first off, do you know the person you're giving [the animal to] wants that responsibility for the rest of their life? The animal you're giving that person, do they know what of training or behavior that animal is going to have?" said Colvard.
The People for the Ethical Treatment of Animals website stresses that those who give animals as gifts may have the best intentions, but it's unfair to the animal and to the person receiving it. Children can sometimes be cruel to animals, and they may unintentionally torment or harm them.
"Adoration may turn to indifference or even hostility when a child loses interest in an animal, which may then go without necessary care," PETA stated.
Colvard encourages people to foster before they decide to adopt a pet. West said those interested in adopting should bring their families to the shelter, where they can sit with the cats, walk the dogs, and see if the animal "adopts" them.
HSCC has a "no questions asked' return policy within the first few weeks if the animal and the adoptee aren't quite compatible.
"Fostering gives you the opportunity to return the animal if it's not a fit with your family," said Colvard. "We ask for at least a week. and that's everyone in the animal profession."
West explained that while a kitten and a puppy are cute and irresistible as gifts, they do grow up and they can be a 20-year commitment.
The HSCC is open to receiving updates, questions and concerns from those who adopt an animal from them.
"For shelter dogs, we stay in contact for at least the first two months, but a lot times, people don't ever contact us again. Only if they're having issues or something is going on with the animal," said Colvard.
Those who already have furry family members may consider giving their pets gifts this holiday season.
Colvard always recommends enrichment toys and homemade gifts for pets. Enrichment encourages an animal's natural behavior and is essential for providing mental and physical stimulation.
"You can get a sock and a water bottle and instantly turn it into a dog toy, or you could put a tennis ball inside of a sock so the tennis ball doesn't get torn up as quick," said Colvard.
A gift that's been trending online is BarkBox, a customized box of themed toys and treats that can be ordered online every month. Veterinarians advise pet owners to stay clear of "bone treats" when it comes to store-bought goodies.
The bone treats are processed by smoking or baking, and could contain smoke flavors and seasonings. The treats could splinter when chewed and may cause the animal to have to undergo emergency surgery, or even die.
Catnip-stuffed toys and laser lights are popular gifts for felines, and if that doesn't work, a box that's been tossed will make a handy palace for kitties.