Animal Doctor: The 'green' humane and healthful pet food revolution | Lifestyles
The good news for companion animals is that several pet food companies are now looking…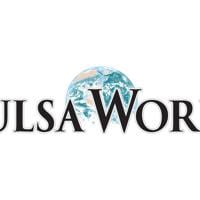 The good news for companion animals is that several pet food companies are now looking at this bigger picture and are seeking and including eco-friendly and humanely produced ingredients. Of note is the Wisdom line of dog foods from Dr. Bob Goldstein's Earth Animal brand. This is a low-carbohydrate, high-protein, meat-based diet using sustainably sourced raw ingredients and humanely raised proteins. The company is also developing a plant-based pet food, which is currently being evaluated and tested at Oklahoma State University and is scheduled to be available for purchase in 2022.
Biotechnology applied to cell culture, like that which led to the world's first large-scale facility for producing cultivated meat in Emeryville, California, is the wave of the future — one where the human diet, and what we feed our animal companions, will be more humane and sustainable. Raising ever-fewer animals for human consumption, with their byproducts going into pet foods, would be good for the planet.
To find more companies that are pledging to use human-grade, quality ingredients in their cat and dog foods, I urge readers to visit TruthAboutPetFood.com. Along with this helpful information, pet food safety advocate Susan Thixton has also posted an analysis of the past 10 years' worth of pet food recalls. Some key findings: Kibble was the No. 1 type of pet food recalled. Pathogenic bacteria was the top cause of recalls, followed by pentobarbital, aflatoxin and excess or deficient vitamins/minerals.Send all mail to [email protected] or to Dr. Michael Fox in care of Andrews McMeel Syndication, 1130 Walnut St., Kansas City, MO 64106.
Get local news delivered to your inbox!