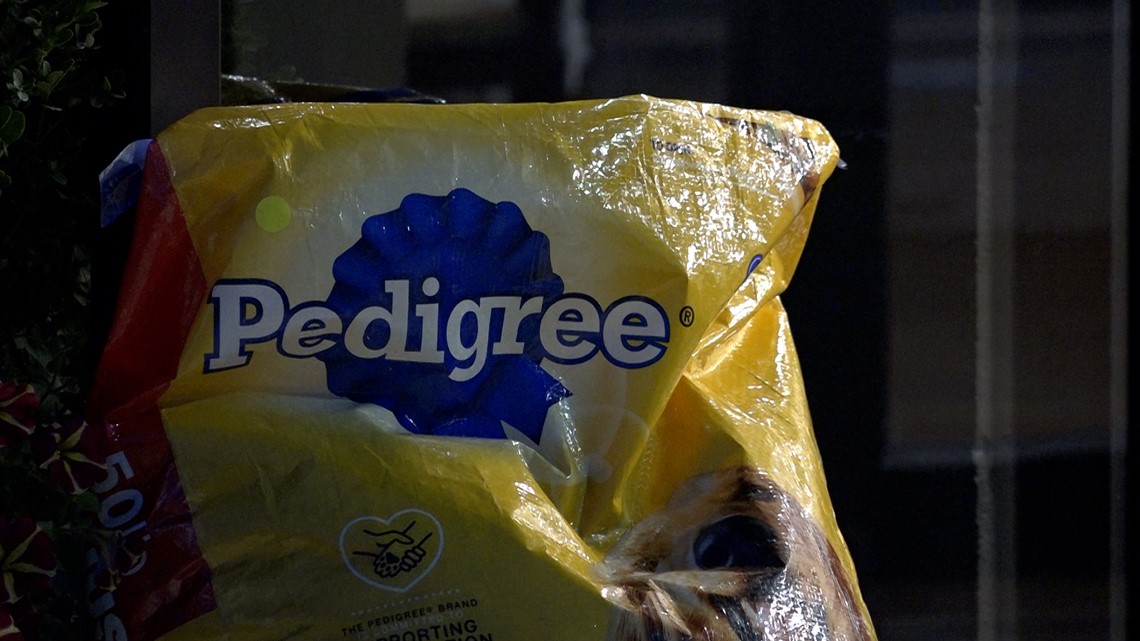 Greater Huntsville Humane Society Pet Food Drive
All area BancorpSouth locations will be drop-off points for the pet food drive through October, during regular business hours.
HUNTSVILLE, Ala. — Whether you have a pet or not, you can support local pet owners during the Greater Huntsville Humane Society pet food supply drive.
The drive lasts through the month of October. GHHS has partnered with BancorpSouth for the event, and all area BancorpSouth locations will be drop-off points during regular business hours. The goal is to collect more than 20,000 pounds of food.
"They have food pantries for people and a lot of those people have pets and they're not able to keep their pets in their homes and they're having to surrender them cause they can't feed them. So, we really want to participate with King's Community Kitchen so we can enable people to keep their pets," said Bancorpsouth Market President, Penny Billings. 
Donations will go to GHHS' community program, King's Community Kitchen, which provides low-income pet owners with dog and cat food during times of financial difficulty. 
GHHS says that by giving out donated dog and cat food, they can save lives and keep animals in their own homes. In 2018, they provided over 35,000 pounds of pet food to needy homes.
King's Community Kitchen relies on community support to donate bags of food to stock the pantry. They accept all brands, including open bags. 
GHHS also hosts Pet Wellness Clinics for low-income pet owners on the second Saturday of each month from 9:00 a.m. until 2:00 p.m.
GHHS is a 501c3 no-kill shelter serving the Huntsville area for more than 50 years. 
Click here to learn about Greater Huntsville Humane Society's adoption programs and adoptable animals. You can also foster a pet, and if you aren't able to adopt but still want to spend time with the animals, they're always looking for volunteers.
RELATED: Before feeding your dog, make sure this recall isn't for their food
RELATED: Veterinarian has special 'Goodbye Kisses' for beloved pets