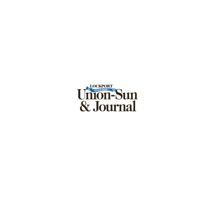 Heritage Manor holding pet-food drive | Local News
The Heritage Manor Senior Living Community is holding a pet food drive in association with the non-profit Diamonds in the Ruff Animal Rescue. The drive began on Wednesday and is running through Dec. 17. The drive is looking to collect dog and cat food. Maria Sansone of Diamonds in the Ruff said that all of the food raised will be distributed to the animals that are in their foster-pet network.
Shannon Radlich, the administrator of Heritage Manor, said she felt happy that they can work with a local organization like Diamonds in the Ruff, which is based out of Lockport.
"Lockport is such a great town, they always like to give back to one another." Radlich said. "So I thought it would be a good idea to give back to a rescue that's local here."
This would be the fourth time that Heritage and Diamonds in the Ruff have teamed up for a pet food drive. In the past, Heritage has even done a yard-sale fundraiser for them.
Veronica Fees, an employee at Heritage, and a frequent adopter from Diamonds in the Ruff recommended that Heritage should aid the non-profit in the first place.
"Animals have always been a huge part of Heritage." Fees said. "The residents love it when they come in and visit. So we're just trying to do something to help them, because Diamonds in the Ruff are just such an amazing organization."
Persons interested in donating pet foods can drop off items at Heritage Manor at 41 Lexington Court Lockport or call them at (716) 433-7626 to arrange a pick-up.