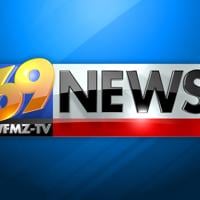 Indonesia Animal Health Market Research Report 2021-2026 – ResearchAndMarkets.com | Associated Press
DUBLIN–(BUSINESS WIRE)–Dec 6, 2021–
The "Indonesia Animal Health Market – Forecasts from 2021 to 2026" report has been added to ResearchAndMarkets.com's offering.
Indonesia animal health market is evaluated at US$518.437 million for the year 2019 and is projected to grow at a CAGR of 4.04% to reach a market size of US$683.933 million by the year 2026.
The growth in the number of diseases in animals is anticipated to be one of the primary factors supplementing the demand for animal health products globally during the next five years.
Similarly, on the other hand, a significant increase in the demand for food and food products has led to an upsurge in the livestock population in the country. This, combined with the rising outbreak of animal diseases is projected to supplement the market growth during the given time frame. Furthermore, the government is playing a significant role in bolstering the demand for animal health-related products since they are strategically taking steps to promote the health of animals.
A surge in the number of animal welfare associations in rapid growth in the number of NGOs focusing on the care of stray animals is also propelling the business growth opportunities for the manufacturers over the forecast period. Moreover, an upsurge in animal breeding activities and the growing inclination of millennials towards the adoption of animals also provides an impetus to the market growth in the near future.
A larger cat population can be witnessed in the country compared to the dogs. The rise in internet sales and the growth of e-commerce are important in convenience-oriented animal health care markets.
Pet humanization is a result of rising income, changing demographic patterns, and consumer preferences. There has been a shift toward pet 'parenting' from 'ownership', which influenced the purchasing decisions of pet products. Furthermore, the rise in income led to more imports of enhanced animal care products for retail sale in Indonesia. Consumers demand clearly defined clean labels due to increasing health consciousness for their pets.
Currently, pet owners resolute about knowing the nutritional constituent information of the various animal care products. As a result, some animal; health care companies claim transparency in the sourcing and processing of ingredients. As consumers become progressively more concerned about their health, particularly in relation to their diet, similar concerns about the diets of their pets are increasing significantly.
Furthermore, they highly prefer natural and organic products. Owners who are highly involved with their pets often spend a large amount on pet food and other animal care products.
Competitive Insights
The players in the Indonesian animal health market are implementing various growth strategies to gain a competitive advantage over their competitors in this market.
Major market players in the market have been covered along with their relative competitive strategies and the report also mentions recent deals and investments of different market players over the last few years. The company profiles section details the business overview, financial performance (public companies) for the past few years, key products and services being offered along with the recent deals and investments of these important players in the market.
Company Profiles
Zoetis Inc.
Merck & Co., Inc.
Vetoquinol
Elanco
Bayer AG
ceva Sante Animale
Virbac
IDEXX Laboratories
Phibro Animal Health
Boehringer Ingelheim
Segmentation:
By Type
Vaccines
Pharmaceuticals
Feed Additives
Others
By Animal type
Companion Animal
Production Animal
By end-user
Vet Hospitals And Clinics
Animal Farms
Others
For more information about this report visit https://www.researchandmarkets.com/r/fkwnun
View source version on businesswire.com:https://www.businesswire.com/news/home/20211206005588/en/
CONTACT: ResearchAndMarkets.com
Laura Wood, Senior Press Manager
For E.S.T Office Hours Call 1-917-300-0470
For U.S./CAN Toll Free Call 1-800-526-8630
For GMT Office Hours Call +353-1-416-8900
KEYWORD: INDONESIA ASIA PACIFIC
INDUSTRY KEYWORD: HEALTH OTHER HEALTH
SOURCE: Research and Markets
Copyright Business Wire 2021.
PUB: 12/06/2021 10:31 AM/DISC: 12/06/2021 10:32 AM
Copyright Business Wire 2021.