Is Your Sales Pitch for Premium Dog Food Targeting the Right Pet Owner? | Current Issue
Table of Contents EducationVetting SourcesOn the MarketEmerging BrandsPlant-based Diets for Dogs Premium dog food sales…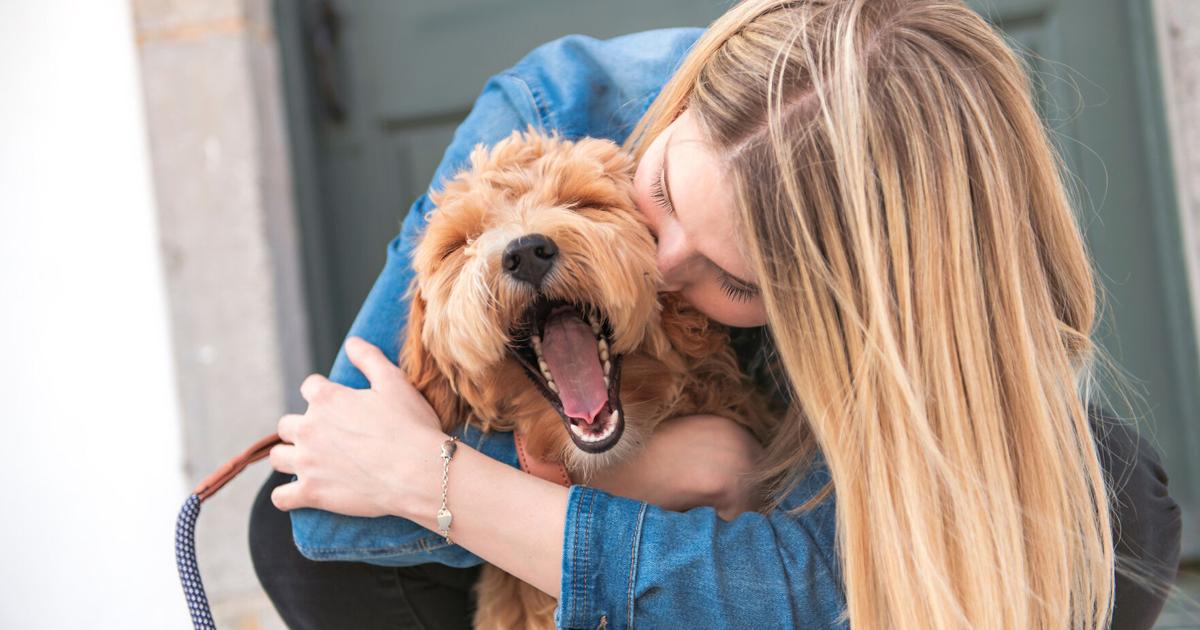 Premium dog food sales continue to rise across the board as pet owners become more attuned to their pets' needs and the plethora of options at their fingertips.
Retailers and manufacturers agree that women from two age groups lead premium dog food sales: baby boomers and millennials.
"It's mostly people who don't have human children in the household and the dog is their child, so the way they treat them is going to be different than a household that has four kids and the dog might be lower on the pecking order," said Ruth Stedman Marriott, CEO and co-founder of Austin, Texas-based dog food manufacturer A Pup Above.
Amanda Brennan, brand director for Freely Pet, a manufacturer in St. Louis, said millennials are shifting what pet ownership looks like.
"Millennial pet parents want to feel knowledgeable and engaged in every choice they make for their dog," she said.
Dog owners are increasingly questioning ingredients and looking beyond kibble. They are paying attention to debate surrounding grain-free and grain-inclusive diets, seeking out novel proteins and trying out rotational feeding, said Heather Blum, co-owner of Petagogy, which has stores in Pittsburgh.
"The idea of 'bowl building,' or increasing the nutritional content of traditional kibble by adding things like freeze-dried raw, goat milk, bone broth or other nutritionally beneficial toppers, is a key trend for retailers," she said.
Frozen raw, freeze-dried raw, and other raw or lightly cooked diets are growing in popularity as dog owners seek less-processed options, Blum explained.
Brandon Forder, owner of Canadian Pet Connection in Meaford, Ontario, Canada, said dehydrated raw foods are probably the fastest-growing segment of the store's sales. His customers want foods without synthetic additives.
"They love the idea of feeding raw food, but maybe they have some concerns about bacteria or handling raw ingredients," Forder said. "Or they travel and it's just not convenient for them, so the dehydrated raw offers all the benefits of frozen raw without any of the inconvenience."
While raw foods continue to gain ground, on the opposite end of the spectrum, plant-based diets are also gaining in popularity.
"We're getting a huge increase in demand for all sorts of different plant-based options, primarily for dogs," Forder said. "Cats being obligate carnivores, it's not something that I recommend; however, dogs can certainly fare very well on plant-based diets."
Education
Vetting Sources
Today's dog owners have infinite, and often contradicting, nutritional resources to sift through, which can make selection a diet for their pets difficult.
"It's definitely a challenge parsing all the information available on the internet, and pet advice comes from all sources—from stores, from vets, from friends and neighbors," said Heather Blum, co-owner of Petagogy, which has stores in Pittsburgh. "While we don't know everything, we do our best to give advice based on our knowledge of the products, our experience over the last 10 years and our personal experience with our own pets."
Brandon Forder, owner of Canadian Pet Connection, a pet store in Meaford, Ontario, Canada, said pet owners should be encouraged to ask questions about their resources' credentials. He has earned nine different certifications related to companion animal nutrition and psychology.
"Anybody can say that they're an expert in pet nutrition, but what sort of formal accreditation do they have to back that up?" he said. "From a customer's perspective, if they want to be able to find a resource they can trust, they need to ask what that person's background is, and if the question is related to nutrition, they want to know, 'What qualifies this individual to answer my questions about nutrition?'"
Retailers who put in the work can establish themselves as reputable sources in their communities. Forder writes a blog on Canadian Pet Connection's website, as well as a weekly column in the local newspaper. Some of the blog's most-read posts are its annual rankings of the top 20 Canadian dog and cat foods.
"I can't tell you how many people that I talk to everyday who say, 'Everyone I talk to has a different opinion. I look online and they say one thing. I talk to somebody on the street and they say another,'" Forder said. "And their heads are spinning. Essentially, they just want somebody who is knowledgeable, somebody who is unbiased."
Manufacturers know pet owners are hungry for information and strive to arm both retailers and customers with resources to help them make informed nutritional decisions.
For Optimeal, finessing these resources was a crucial part of preparing for its U.S. launch. The Lviv Oblast, Ukraine-based pet food brand has developed comprehensive training programs and materials to help retailers introduce pet owners to the new-to-the-USA brand, said Roman Shpak, senior brand executive at Kormotech, Optimeal's parent company.
"We're finalizing an attention-getting merchandising kit that will help shoppers select the right Optimeal diet for their pets at point of sale," Shpak said. "We are also developing a wide array of marketing initiatives, including advertising, social media, public relations and email campaigns that are designed to drive pet owners to our new U.S. website."
A Pup Above and Freely Pet have also bolstered their websites with resources for retailers and customers alike.
A Pup Above's website provides an online retailer training program that is mobile friendly, so retailers can have their employees take the trainings right on their phones in the store. Employees take quizzes that can earn them free pet food or other prizes, said Ruth Stedman Marriott, CEO and co-founder of the Austin, Texas-based company.
Freely's online Freely Nutrition Center is staffed by pet nutrition experts who are available to provide free advice to both customers and retailers via live chat, email or phone.
"We like to think of ourselves as your 'pet nutrition dream team,' your one-stop shop for advice, consultation and vet-recommended limited-ingredient recipes," said Amanda Brennan, brand director for the St. Louis-based manufacturer. "A store associate or pet parent can live chat us directly from the store at freelypet.com to receive one-on-one guidance in real time, along with tailored product recommendations based on their dog's specific needs and preferences."
On the Market
Emerging Brands
As dog owners diversify their pets' diets, relatively new brands are jumping into the premium dog food niche.
Freely Pet in St. Louis launched in 2019 and offers a diverse line of kibbles, canned foods and bone broths. It offers meat and fish single-source-protein diets, as well as flexitarian and vegetarian plant-based options. All of Freely Pet's foods are limited-ingredient diets that keep pets' bowls simple.
"Fewer ingredients make it easy to understand exactly what is in each recipe, and each nutrient-packed ingredient serves an important purpose," said brand director Amanda Brennan. "Whether with grain or grain free, meat based or meat free, we work with pet parents to find the right recipe for their dog based on their current lifestyle, dietary needs and other factors."
A Pup Above first released its four diets in summer 2020. Its chicken-based Chicka Chicka Bow Wow, Porky's Luau, Texas Beef Stew and Turkey Pawella recipes are each made with a single source of protein, human-grade ingredients and GMO-free vegetables. They are minimally processed, high in protein, low in carbohydrates and cooked sous vide, a method in which food is vacuum-sealed in a bag, and then cooked in water.
"A lot of restaurants around the world use [sous vide] to cook their meats, and the benefits to dogs is it actually locks in the nutrients," explained Ruth Stedman Marriott, CEO and co-founder of the Austin, Texas-based company. "We use BPA-free bags, and the nutrients stay inside. They don't get cooked out like with other cooking processes. It also enhances the flavor because you're getting a meat gravy with meat juices in the package as it cooks, so you're getting a healthier and tastier food for your dog."
Optimeal, a dog and cat food brand based in Lviv Oblast, Ukraine, first launched in Europe in 2013 and recently launched in the U.S. Its product line includes dry and wet diets with grain-inclusive, grain-free, hypoallergenic and breed-specific options.
"First and foremost, our natural formulas are specifically designed to support immune systems day in and day out," said Roman Shpak, senior brand executive for Optimeal's parent company, Kormotech. "These meat-first recipes are developed by leading European nutritionists, approved by veterinarians and crafted to offer a full spectrum of nutritional support. It's also worth noting that we refuse to use poultry byproduct meals and our entire line is GMO ingredient free."
Plant-based Diets for Dogs
Though dogs aren't likely to choose vegetarianism for themselves, a growing number of pet owners are opting for meat-free or lower-meat diets.
The rise of limited-ingredient recipes has empowered dog owners to look for diets that complement or mirror their own lifestyle choices, said Amanda Brennan, brand director for Freely Pet, a pet food manufacturer in St. Louis.
"One example is consuming less meat," she said. "Whether they choose to do so for health reasons or because they want to lead a more environmentally friendly, sustainable lifestyle, these dog parents are looking for that same option for their dogs."
Dog owners may have a multitude of reasons for choosing plant-based pet food.
"Some pet owners might be vegan, and that's their lifestyle, and they don't want to have any animal ingredients in their home, so they're looking for a high-quality, plant-based diet," said Brandon Forder, owner of Canadian Pet Connection, a pet store in Meaford, Ontario, Canada. "Others may want to lower their carbon footprint. You could have a dog that has a multitude of allergies, and eliminating animal proteins from the diet is a really clever way of doing a food trial."
Freely Pet offers both meat-free and lower-meat alternatives for dogs.
"Our vegetarian recipes are a meat-free way to deliver complete and balanced nutrition for conscientious pet parents looking for better options for their pet and the planet," Brennan said.
The company's Whole Grain Vegetarian kibble features egg, brown rice, oat groats, pearled barley and millet as the first ingredients, while its Grain-Free Wet Vegetarian Recipe lists vegetable broth, pea protein, sweet potatoes, peas and carrots.
For owners looking to limit meat but not completely eliminate it, flexitarian diets offer an alternative to going vegetarian or vegan. Freely Pet's Whole Grain Flexitarian Recipe mixes its Turkey and Vegetarian kibbles to create a blend led by whole grains, eggs and fresh turkey.
Forder said today's meat-free diets are greatly improved compared to their predecessors.
"These foods have definitely come a long way from the vegetarian foods of the previous generation, where they were largely bags of corn," he explained. "Now these manufacturers are using tons of nutrient-dense ingredients—quinoa, steel-cut oats, brown rice, things like that—so we're looking at really wholesome, nutrient-dense plant-based ingredients."