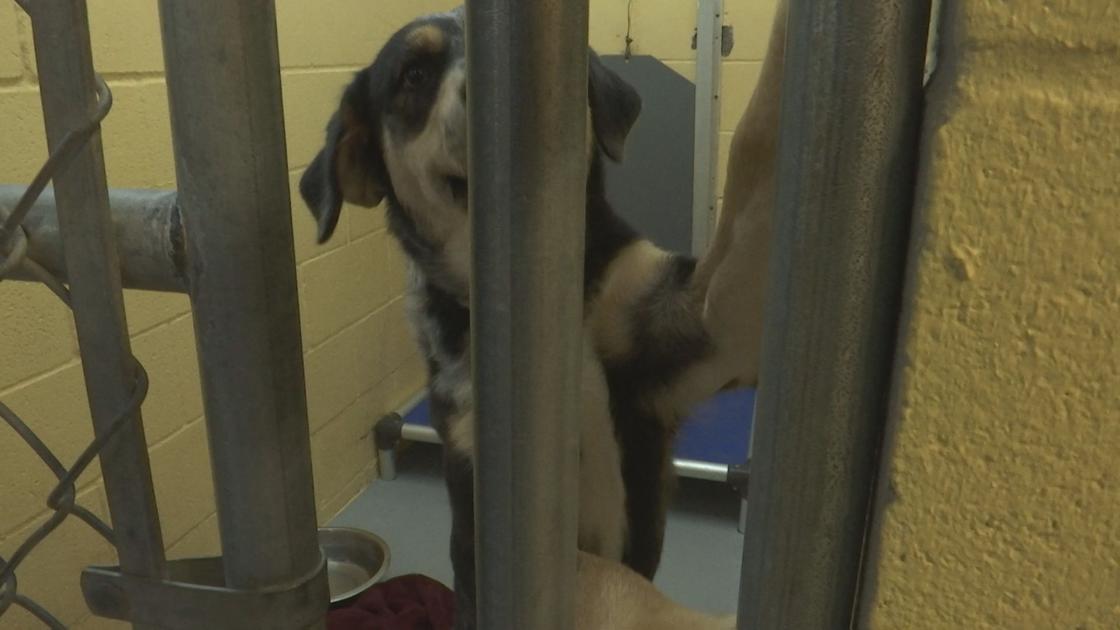 Local animal shelter gets creative to raise funds and find homes for animals |
West Kentucky — The task of finding animals loving homes has been difficult for some shelters
West Kentucky — The task of finding animals loving homes has been difficult for some shelters because of the pandemic, but they're getting creative to change that.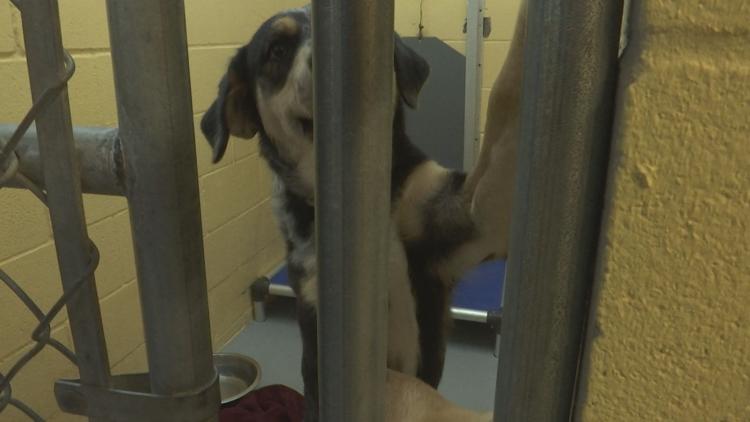 The Mayfield-Graves County Animal Shelter hosted a virtual Clear the Shelter event Thursday to raise funds and adopt out animals.
The event was hosted on the shelter's Facebook page.
Laura Bailey is the grant coordinator for the Kentucky Humane Society. She also spends a lot of time at the Mayfield-Graves County Animal Shelter.
The pandemic has caused limited foot traffic, reduced adoptions, and built other barriers.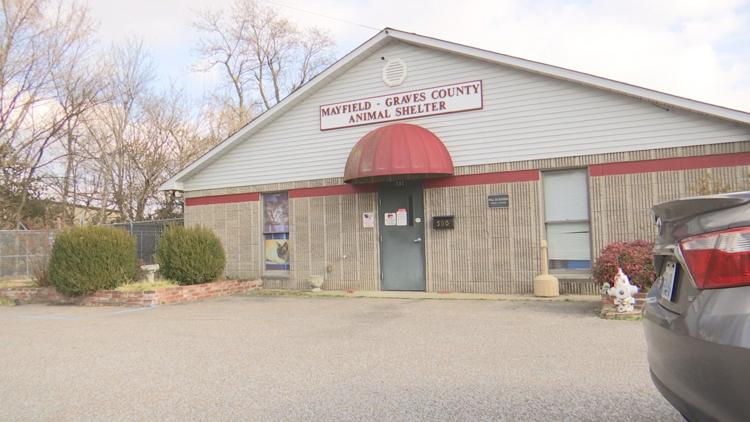 "Our biggest impact is that we had to cancel our annual chili fundraiser. It's been our biggest fundraiser for over 20 years, and because of COVID, we weren't able to have it in person," said Bailey.
Bailey said they had a successful online auction, but it wasn't the same, so they brought in some help to get their animals out of here.
They partnered with social media influencer Kris Rotonda. He is the founder of Jordan's Way Charities.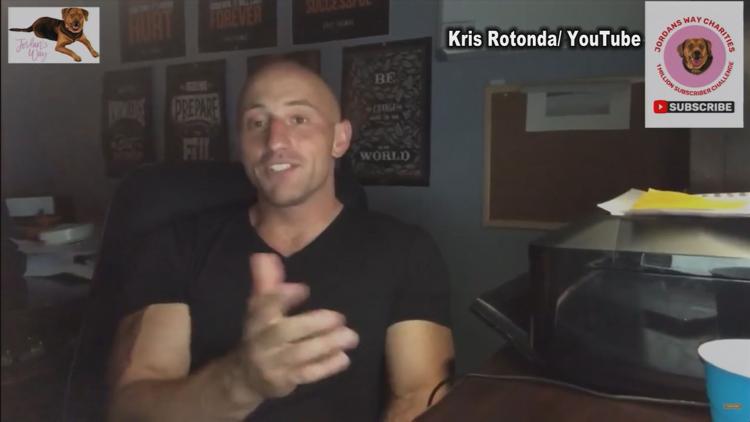 "My goal is to be able to clear shelters one day with my YouTube channel," said Rotonda in a previously recorded video.
He travels nationwide to clear shelters. He partnered with the shelter Thursday night to help their animals find a new home this holiday season.
"Our live event features some of our animals, some really fun challenges. We've got our local high school coaches, football coaches are going to be here participating in some challenges," said Rotonda.
They raised money with different challenges like the ice bucket challenge.
"I think we have some hard-boiled eggs to see who gets the egg whether it's boiled or not," he said. 
Bailey said they need to find their animals a home.
"It's the holiday season for us, and we do expect to see some surrenders. That's normal for shelters around the holidays," said Bailey. "It's just important for us to get as many of these animals as we can into homes for Christmas."
Bailey said it is important to remember these animals are lifetime commitments, so you need to be sure that you can provide a safe and loving environment for them.  
They are not the only ones. 
Over at April's Grooming & Boarding in Ballard County, they are still putting together what will be Ballard County's first animal shelter.
Owner April Ford will run the shelter. Ford said they cannot do in-person fundraisers because of the pandemic, but they still need donations. "You know there's a lot of things that we'd like to do, just fun things, you know, for the community to be involved and we can't do that right now," she said.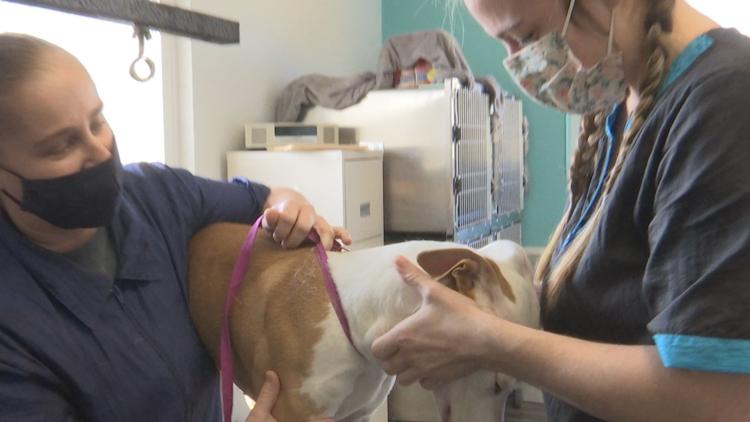 They are temporarily taking in animals like Baby Girl, already adopting out a few animals since October.
"Especially right now the winter, you know, you hate to think about the strays out in the cold. I hate it. I hate that I can't take all of them in," said Ford.
The Ballard County Animal Shelter is not fully functioning yet, so they will need your support to open it next year. They are bombarded with calls for animal dropoffs.
"One day, if I took in everything we got calls about, I would fill up in a day, I mean the amount of cats, the amount of dogs," said Ford.
They are taking strays from the animal shelter right now.
"Once we are fully up and going, which I really hope in the next month or so, will be 100%, it's still going to have to be limited," said Ford. "I cannot fit everything that I get calls about."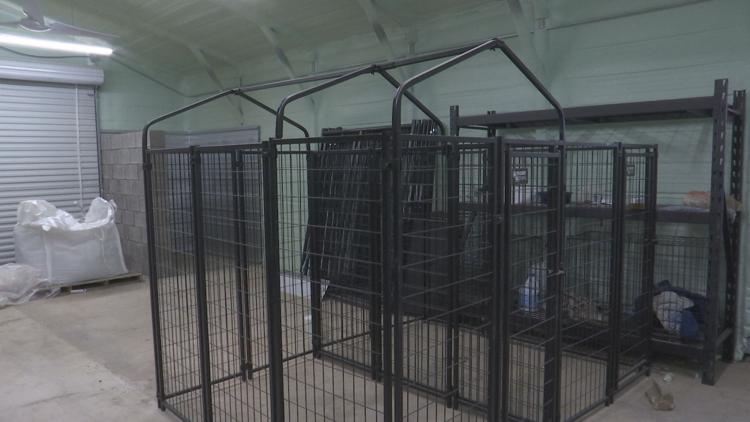 Ford said there are several ways you can help, and they will take whatever they can get.
"Number one spay and neuter, don't go out and buy, look local too, call around, ask, call me ask if you're looking for something like I said we get phone calls so often, I can probably give you the phone number to someone who has what you're looking for," said Ford.
She also said monetary and food donations would be helpful. They take their animals to Coffee Memorial Animal Clinic in Ballard County.
"That's where all the strays, that's where all of them will be taken care of. So, if somebody wants to make a donation in the shelter's name to the vet clinic, in an account, then we can just take the dogs and cats to get done what they need to get done," said Ford.
The Mayfield-Graves County Animal Shelter ran their live event from 5 p.m. to 9 p.m. Thursday.
If you would like to make a donation or help them clear their shelter, call the Mayfield-Graves Animal Shelter at 270-251-0130.