Minneapolis Animal Care & Control waives adoption fees
Minneapolis Animal Care and Control has more than a dozen pups looking for homes. Some…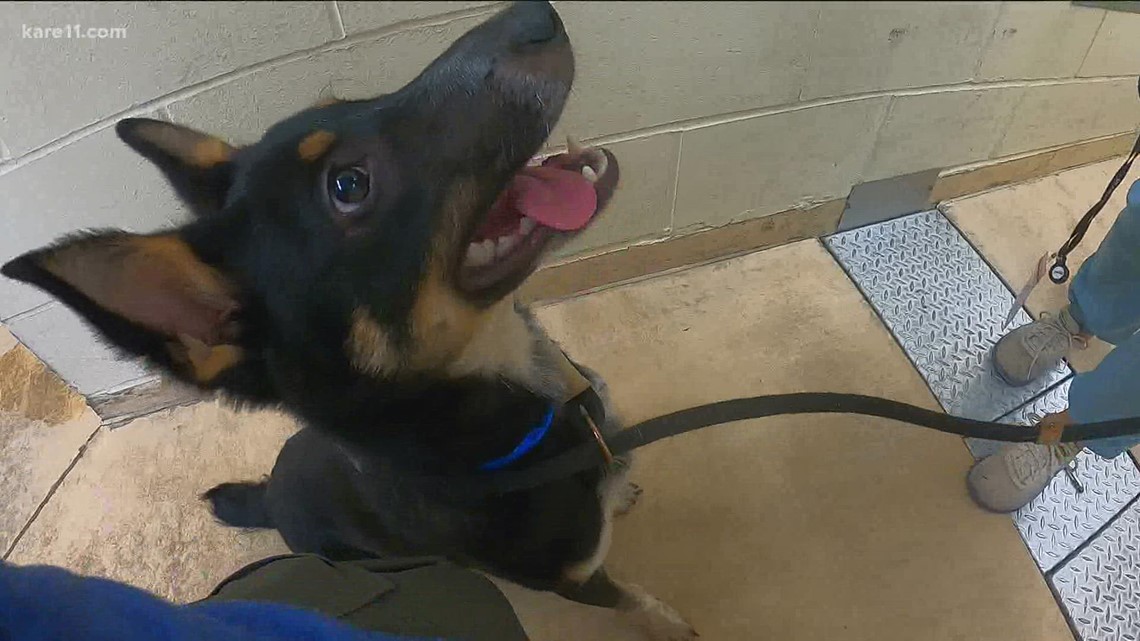 Minneapolis Animal Care and Control has more than a dozen pups looking for homes. Some have been at the shelter as long as six months.
MINNEAPOLIS — More than a dozen dogs in Minneapolis are looking for forever homes, and the operators of Minneapolis Animal Care and Control say space is getting so tight that they are providing an incentive for prospective pet owners to take them in.
"Back in 2020, we definitely saw an increase in adoptions – like a lot of agencies did – and they weren't staying as long, but that changed in 2021," said Danielle Joerger, Shelter Supervisor and Minneapolis Animal Control. "We have seen an increase in dogs coming in and then an increase in their length of stay." 
The city said all available dogs on Tuesday had been adopted, but the shelter is will hold the Clear the Shelter event again from 3 to 8 p.m. Wednesday, Oct. 13. Fees are being waived for all adoptable dogs, including some who have been at the facility for up to six months. 
Kent Erdahl: "What happens when you reach capacity? Do you have other outlets that you go to?" 
Joerger: "We do. We work with over 80 rescue partners. The problem we're seeing right now is they are just as full as we are. They are getting inundated with requests for surrenders from shelters down south that are needing the help, and so we aren't getting the help from there either because they are also just as bogged down and not seeing adoptions as much."
Erdahl: "Do you know why so many dogs are coming in locally?"
Joerger: "As the municipal agency for the city of Minneapolis, we not only get in stray animals. We also take in owner surrenders. I would say the most common reason I've been seeing (for a surrender) is moving."
There's no denying this is a transition time for dog's best friend. According to new national numbers, 4.3 million Americans quit their jobs in August. That's the biggest one-month total since 2000. In addition, the end of the eviction moratorium means many more people, and up to 8 million pets, may soon be forced to move.
Erdahl: "Is there a concern that, when the reality of the eviction moratorium hits, you'll need more space?" 
Joerger: "Absolutely. That has been something throughout the entirety of COVID, we have had to be really cognizant of what impact that is going to have on the animals that are living with the people, the residents. We're the municipal agency that's going to take them in, so we've had to really pay close attention to everything that's going on, to know where we're going to be. We need to be able to plan for those scenarios that might pop up."
MACC said the pups are completely vaccinated, spayed or neutered, microchipped, and ready to settle in to their forever homes. Adoptions are on a first-come, first-served basis, and all paperwork must be started no later than 7:30 p.m.
Be at least 18 years old
Show a valid government-issued ID with your current address
Have knowledge and consent of all adults living in your household
Have your landlord's consent to bring an animal onto the property
Understand that MACC can refuse the adoption of any animal
The fee to adopt a dog from the shelter is normally $50 for Minneapolis residents, plus the cost of a city pet license. Dog adoptions are $250 for non-residents.  
RELATED: Mama dog at Minnesota animal rescue 'adopts' orphaned puppies