Natural Pet Food Group | Current Issue
Tell us about Natural Pet Food Group. What is the company's background? What inspired your…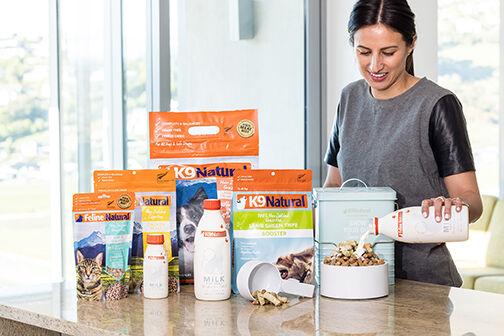 Tell us about Natural Pet Food Group. What is the company's background? What inspired your approach to pet nutrition? We started in 2006 from humble beginnings in Christchurch, New Zealand. Since then, we've been committed to providing sustainably and ethically sourced, high-meat pet food to our customers and their pets around the world. 
Our in-house nutritional team ensures our pet food is crafted from ethically sourced ingredients such as grass-fed and free-range meat, cage-free chicken, and sustainable seafood. Fifteen years after launching our K9 Natural and Feline Natural brands, we are proud to say that we serve customers in markets that include New Zealand, Australia, China, Japan, the United States and Canada.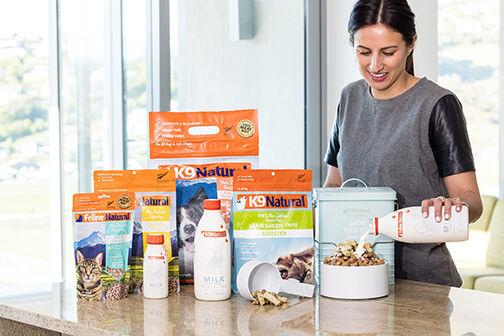 What separates Natural Pet Food Group from other pet food companies? What makes you stand out in the marketplace? Nothing is more important to us than the safety and quality of your pet food. All our wholefood ingredients are sourced in New Zealand from one of the cleanest supply chains in the world. Ethically sourced meat from happy free range, grass-fed, and pasture raised animals; sustainable seafood, and cage-free chicken—all of our ingredients can be traced from the farm gate to your pet's plate. Our quality exceeds industry standards, and every batch is thoroughly tested before it leaves our factory.
What are some of the most popular products offered by Natural Pet Food Group? What are the key selling points of these products? Each one of our freeze-dried diets is a nutritionally balanced combination of fresh meat, vitamins, minerals and oils—with select products featuring green-lipped mussels, a super food for pets. Even more important is what we don't put in—our products are grain, gluten, GMO, dairy, rice, potato and filler free.
One of our favorite products is our Lamb Green Tripe Booster. Green tripe is a natural superfood and an excellent digestive aid containing live, naturally occurring prebiotics and probiotics. It's highly palatable and a great way to boost the nutritional value of any pet's diet.
What are some of the newest product introductions from Natural Pet Food Group? How do these products innovate the way we nourish our pets? They told us you couldn't bottle love, but they hadn't seen our newest product, Milk for dogs and cats yet! Our pet Milk is the perfect daily supplement for extra hydration in any pet's diet. Made with New Zealand free range, grass-fed cow's milk, we've made it lactose free for easy digestion. We added nutrients such as taurine for heart health; flaxseed oil for a healthy, shiny coat; calcium for strong bones and teeth; and most importantly, love—for a new opportunity to bond with your pet. Our Milks are shelf stable and will retain all the natural goodness your pet deserves. (Store in a cool, dry place. Refrigerate after opening and use within five days.)
This year, we also launched a new wet format, Feline Natural Pouches, in three flavours: Hoki & Beef, Chicken & Lamb and Lamb & King Salmon. Our Pouches are complete and balanced for all life stages and are free from any gelling agents, binders, gums, and any artificial preservatives or flavors. Our high-meat, grain free meal is highly palatable and great for added hydration.
Beyond offering innovative products, how does Natural Pet Food Group help pet retailers drive sales in their stores? What types of merchandising and marketing resources do you offer? We provide robust sampling programs, bespoke in-store promotions and the highest level of customer service. Our sales representatives' passion and dedication has enabled our company to build loyal, supportive and equally beneficial relationships with our customers throughout the industry.
What does the future hold for Natural Pet Food Group? In May 2021, we announced the acquisition of Natural Pet Food Group by private-equity firm, KKR. KKR's investment will support our international growth and help to advance our mission to provide sustainably and ethically sourced, high-meat pet food to more customers and their pets worldwide.  PB