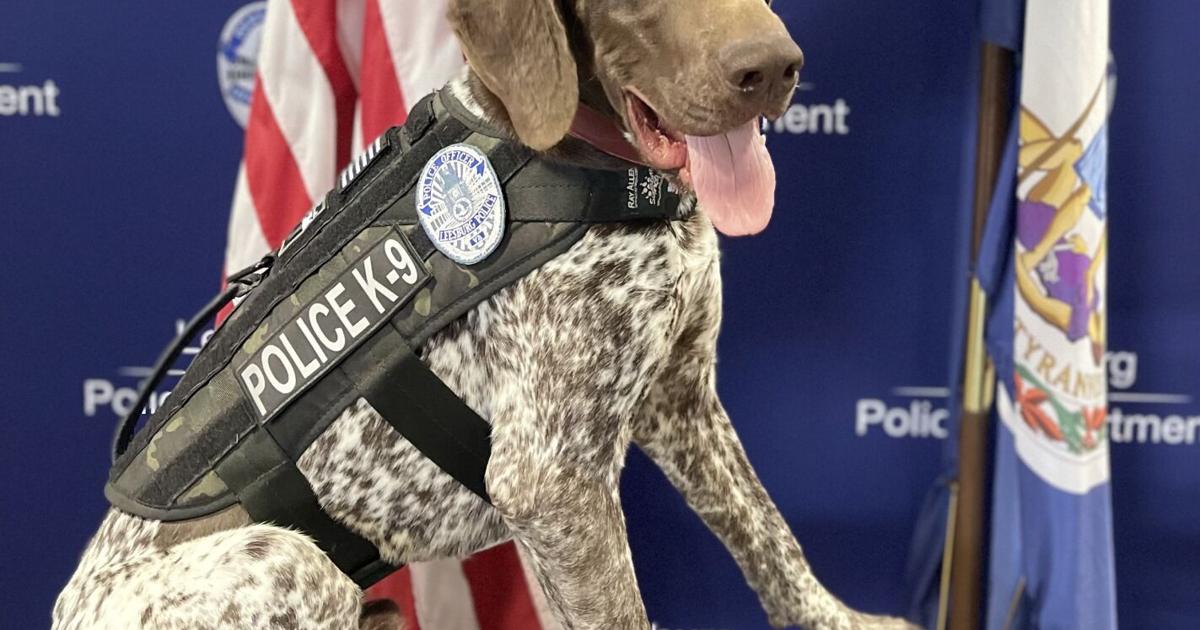 New K-9 dog at Leesburg Police Department to assist with tracking, drug detection, handler says | News
The newest member of the Leesburg Police Department's three-dog K-9 unit — a 1-year-old male German Shorthaired Pointer named Elmore — is an expert tracker with "an extremely sensitive nose," who will assist officers with locating missing persons and detecting drugs, according to his handler, officer Leila Brickley.
Elmore is the third K-9 to join the ranks of LPD's service, according to the police force's public information officer, Michael Drogin. The LPD's two other dogs, named Brody and Loki, have been in service since 2017 and 2018, respectively, Drogin said via email.
The LPD announced on Nov. 29 that Brickley and the young canine had completed the department's basic K-9 handler course.
According to the LPD statement, an anonymous donation of $15,000 by a local family in memory of slain FBI special agent Charles W. Elmore — who was shot and killed along with two other agents at an FBI Field Office in El Centro, California, in 1979 — financed the purchase and training of the K-9 unit's newest member.
Brickley said the length of the basic canine course training varies, depending on how quickly the dog and handler complete courses of instruction.
"We began each day training in the discipline of tracking, at various locations and on a variety of surfaces," she wrote in an email to the Times-Mirror. "Later in the day we practiced detecting odors in rooms, vehicles, or in open areas."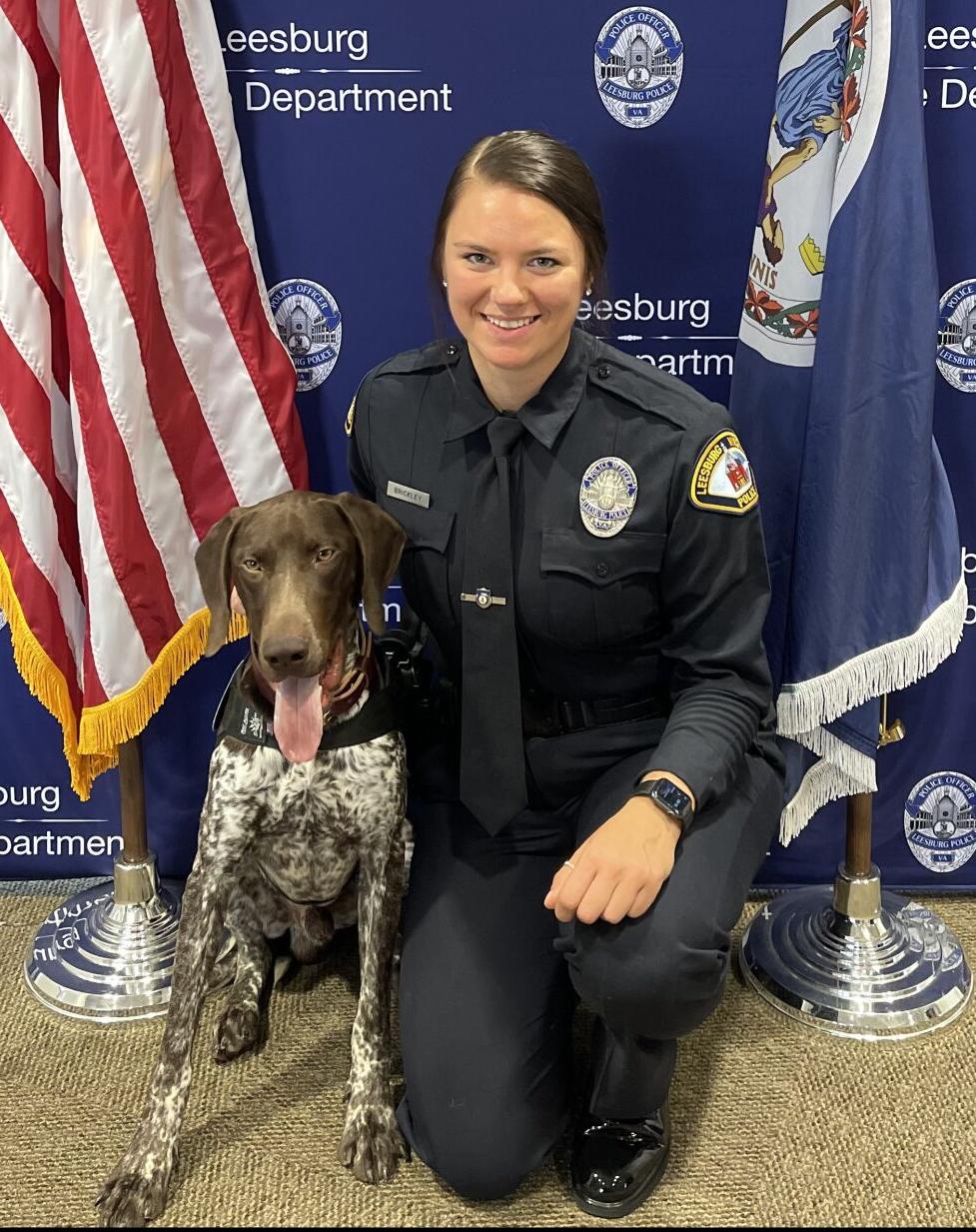 In addition to Elmore's key patrol responsibilities, including tracking and drug detection, Brickley said neighboring jurisdictions might use the dog for support in their operations through mutual aid requests.
Elmore is trained in drug detection, excluding marijuana, according to the LPD. The new K-9 is the first dog added to the police force's roster since a law legalizing the use of recreational cannabis by adults took effect in the commonwealth. Drogin deferred questions on how the law's implementation might impact evidence-gathering procedures to the Loudoun Commonwealth's Attorney's Office.
The office of Loudoun's state prosecutor, Buta Biberaj (D) did not respond to a request for comment on the legislation's impact.
After completion of the K-9 handler course, Brickley described her duties with the department as a hybrid between conventional police work and the more specialized canine-oriented operations.
"I am expected to utilize Elmore as much as possible, while also assisting my patrol team with calls for service," she said. Both Brickley and Elmore will be expected to undergo routine trainings to ensure their fitness to serve the community, and the officer said she will still have to tend to administrative tasks including report preparation and preparation of court documents.
"Unfortunately, Elmore is not yet skilled in typing so he is not a very big help with paperwork," Brickley joked.
She added that while civilians are more than welcome to pet Elmore if they encounter him out in public, "similar to any other service animal or pet it is always important to ask the owner for permission first."