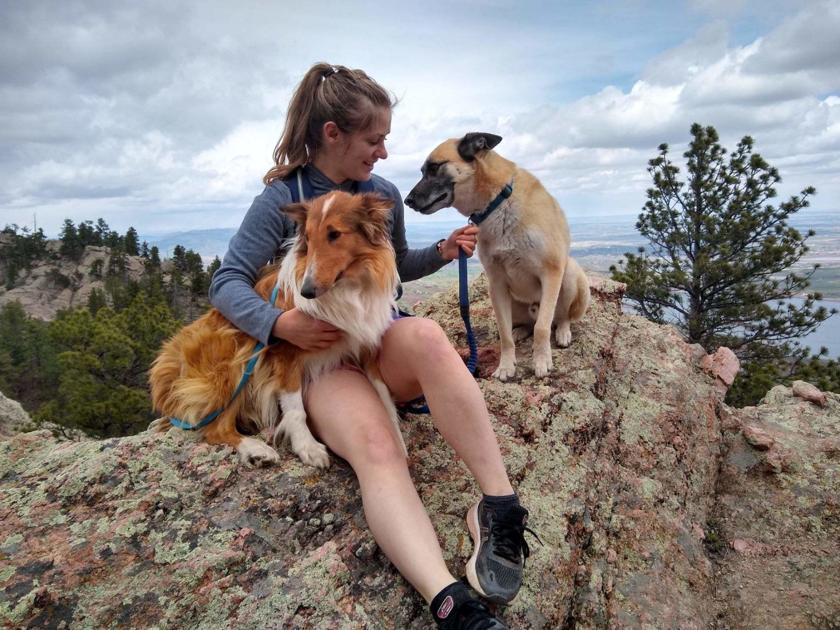 New veterinarian Kelly Schmitz joins Alpine Animal Hospital | Local
CHUBBUCK — Alpine Animal Hospital welcomed its newest veterinarian, Dr. Kelly Schmitz, to its team in early June.
Schmitz, who is from North Pole, Alaska, and graduated from the University of Alaska Fairbanks and Colorado State University's collaborative veterinarian program, will be caring for all types of animals large and small. The business is located at 293 E. Linden Ave.
"I'm really excited to be at Alpine as a mixed practice because there's such diversity in what we are able to do," Schmitz said. "We are able to partner with clients to meet their specific goals."
She explained she developed an interest in veterinary work during her junior year in college after a three-month volunteer trip to Guatemala. While visiting the Central American country she got to roll up her sleeves and work among locals and their animals in small backyards and rural farms by administering vaccines, hosting spay and neuter clinics and teaching pet owners about animal nutrition.
She also had the opportunity to do more volunteer work in Mongolia for a summer, where she tended to herd animals such as sheep and goats, competition horses, and taught animal anatomy and physiology and English language classes to Mongolian veterinarian interns.
"I've always enjoyed international work," she said. "My interest in vet medicine started in Guatemala and then I did that summer in Mongolia. So I would like to do that again, but for right now I'm excited to start work in Pocatello."
While her interest in veterinary medicine bloomed in college, she explained she's been around animals since a young age. She raised a baby reindeer for 4-H when the University of Alaska Fairbanks chose Schmitz and two others to care for their own reindeer for a project trial.
"I didn't always want to be a vet, but I grew up on a farm and we had sheep and goats and cows and everything at some point or another like horses, sled dogs, and I raised a reindeer for 4-H," she said. "I grew up with sled dogs and was riding on dog sleds before I was even walking."
With a history of being around and caring for all types of animals, Schmitz explained she's excited to be with a mixed practice like Alpine Animal Hospital and begin working with clients and their animals.
"As a mixed practice that means we can help pet owners help their pets become healthy and live longer, help horse owners' (horses) become more competitive in competitions, and beef owners more productive and profitable," she said. "So it's just a really unique thing and I'm really excited to be here."