Organization collects pet food for their 12th annual food drive
Juneau, Alaska (KINY) – The Juneau non-profit Grateful Dogs started their food drive this week,…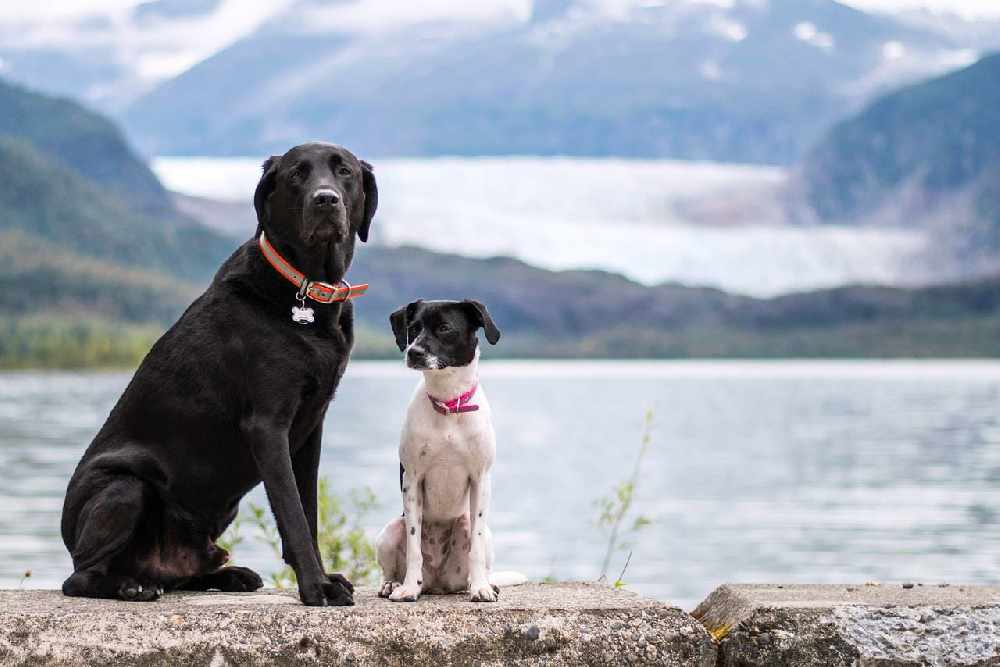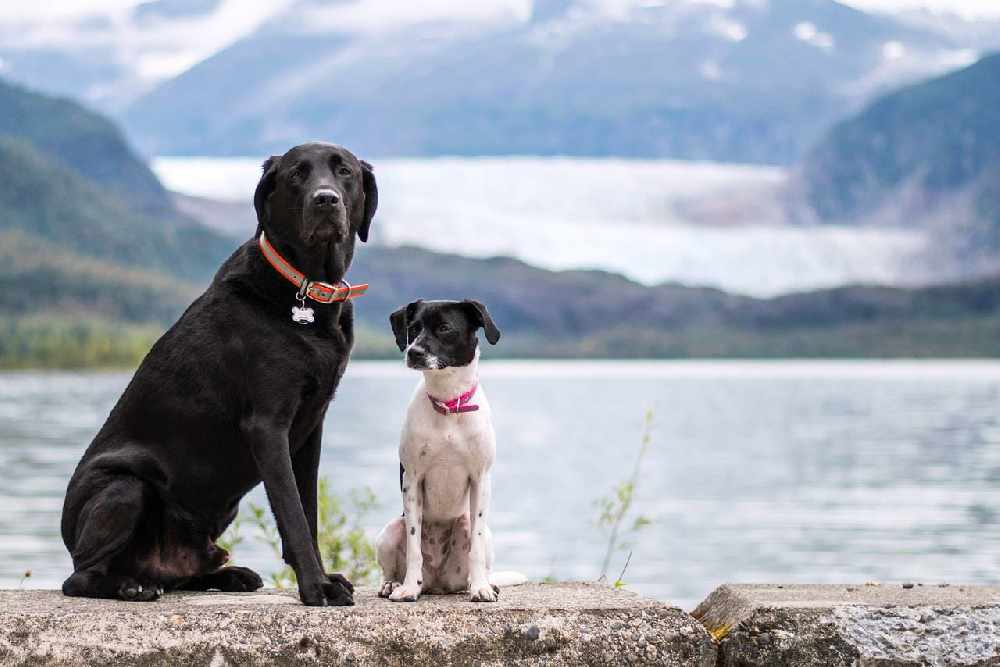 Juneau, Alaska (KINY) – The Juneau non-profit Grateful Dogs started their food drive this week, the food will be distributed to clients of Juneau food banks and food pantries who have pets that are in need of food during the holiday season and throughout the year.
Grateful Dogs of Juneau is collecting donations of dog and cat food. The drive began on Monday and will go on thru Sunday.
George Utermohle, Grateful Dogs Board member, said that years ago they had observed that there were a number of holiday food drives, and noticed that there was a niche in the food drives that weren't being addressed.
"The needs of pets in the community, people who have food insecurity need food also frequently will have pets and so the situation where if they have pets that they're either sharing their food with their pets and so we want to make sure that pets had an ample and helpful and appropriate food supply during the holiday season. So we started collecting food for pets specifically."
Previous years vary in the amount of food collected, with the initial years averaging between 600 and up to 1600 pounds.
"But last year during the COVID we had a remarkably good year, we're talking about 2400 pounds of pet food, which was great and really helped contribute to the food supply in Juneau."
The two locations they have set up donation boxes at are PETCO and the Southeast Alaska Animal Medical Center, and the donations may be made during normal business hours.
More from News of the North

Senate aims to reject Biden's vaccine mandate for businesses

Washington (KINY) – The Senate is poised to approve a resolution overturning the Biden administration's requirement that businesses with 100 or more workers have their employees be vaccinated against COVID-19 or submit to weekly testing.


Witnesses: Plane that crashed near Kodiak spiraled downward

KODIAK, Alaska (AP) — A report says witnesses told investigators an amateur-built kit airplane made a steep turn and entered a downward spiral before crashing shortly after take-off from a Kodiak airport.


US Navy commissions Pearl Harbor-based USS Daniel Inouye

PEARL HARBOR, Hawaii (AP) — The U.S. Navy has commissioned the USS Daniel Inouye, naming its newest ship after the long-serving U.S. senator from Hawaii and decorated World War II veteran.


Alaska suffering a labor shortage

Juneau, Alaska (KINY) – A new data system confirms a shortage of willing workers in Alaska.


Online child pornography charges result in indictment and arrest of Juneau resident

Juneau, Alaska (KINY) – A Juneau man has been arrested for allegedly possessing and sharing child pornography online.


First look at 2020 census provided in latest edition of state labor publication

Juneau, Alaska (KINY) – An article in the December edition of Alaska Economic Trends prepared by the State Department of Labor and Workforce Development concludes that population growth in Alaska over the past decade was the lowest since territorial days.


Native corporations face deadline for federal relief funds

JUNEAU, Alaska (AP) — Alaska Native corporations face a year-end deadline to use federal coronavirus relief funds that the U.S. Supreme Court in late June ruled they were entitled to.


Pfizer says COVID booster offers protection against omicron

(AP) – Pfizer says a booster dose of its COVID-19 vaccine appears to offer important protection against the new omicron variant.


Alaska Federation of Natives convention to be held next week

Juneau, Alaska (KINY) – The 2021 convention of the Native advocacy organization AFN is slated to take place on the 13th and 14th, with the Alaska Native Claims Settlement Act taking center stage this year as the theme highlights the 50th anniversary of the act's signing.


Judge dismisses Alaska's complaint against subsistence hunt

JUNEAU, Alaska (AP) — A U.S. District judge has rejected a challenge by Gov. Mike Dunleavy's administration to a special subsistence hunt authorized for a southeast Alaska tribe by a federal board last year.


Avalanche danger in Juneau is on the rise

Juneau, Alaska (KINY) – With the recent snowfall around Juneau, the risk of avalanches has started to increase.
Tom Mattice, the Emergency programs manager and avalanche forecaster for the City of Juneau, has started collecting data on that risk.


Patrol: Woman who ran to help crash victim fatally hit

(AP) – The Kansas Highway Patrol says an Alaska woman who got out of her vehicle to try to help at the scene of a rollover crash in northeastern Kansas died after she was hit by a semitrailer.