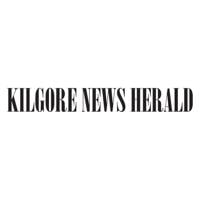 Pet Business Magazine Awards Alpha Paw's Genius Litter The Best Cat Litter of 2021 |
AUSTIN, Texas, Dec. 2, 2021 /PRNewswire-PRWeb/ — Genius Litter received the top accolade for cat litter from the Pet Business Industry Recognition Awards, which celebrates the most innovative products and companies in the pet care category. Genius Litter was one of 110 top products and companies awarded this year in the pet industry. Recently launched by pet wellness company Alpha Paw, Genius Litter is making it easy for pet parents to keep an eye on their cat's health. The built-in health indication changes colors and makes it easy for owners to identify irregular values in their cat's urine such as blood, alkaline, bilirubin, or abnormal PH levels with just one glance.
Genius Litter is a more cost-effective alternative to other litters on the market and the odor-trapping crystals provide a safer, cleaner and clump free experience for your pet all month long while reducing the carbon footprint and minimizing product waste. When you're ready to change out the litter, cat parents can throw Genius Litter in their garden without fear of polluting their environment. Taking it a step further, for each bag sold, CEO and Founder Ramon van Meer is donating thirty meals to cats in shelters throughout the country.
"Our mission is to create products that prioritize pet wellness while simultaneously minimizing waste and creating a more pet-friendly planet," says Alpha Paw CEO Ramon van Meer. "Using Genius Litter gives our customers an advantage when it comes to monitoring their cat's health so they can take the necessary measures before it's too late."
With products ranging from customized pet food, to dog ramps and supplements, Alpha Paw is making it easier than ever to address any wellness need that your beloved pet might have.
For every product purchased, Alpha Paw donates meals to shelter dogs and cats across the country. To date, they have donated over 500,000 meals and counting! The company also launched its own charitable foundation, The Alpha Paw Foundation, which partners with local and national non-profits and shelters and hosts donation drives and adoption events, aimed at helping as many rescue animals as possible find loving homes. For more information, visit alphapaw.com.
###
About Alpha Paw:
Alpha Paw creates high-quality breed-specific pet food and wellness products designed for the unique health needs of your pet. The catalog includes our latest health indicator Genius Litter, dog supplements, and the #1 Vet Recommended Dog Ramp: PawRamp. As a company of pet parents, Alpha Paw knows that every breed has a different need. That's why we work together with a team of experts to develop products that cater to your pets' unique needs. Alpha Paw adheres to the highest standards and carefully curates its resources and wellness products to give your pet a happier and healthier life. Making them one-stop-shop pet parents can trust. Now sold on our website, AlphaPaw.com.
Media Contact
Annie D'Elia, Alpha Paw, +1 6032544594, [email protected]
SOURCE Alpha Paw