Pet food pantry continues to support community members | Local News
Diane Shoffner, a board member of PAWS and owner of Sam Russell's Pet Provisions, has…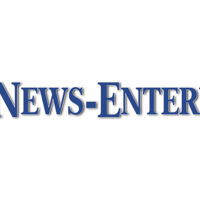 Diane Shoffner, a board member of PAWS and owner of Sam Russell's Pet Provisions, has been operating a pet food pantry since its creation last December.
The project is a partnership between Helping Hand of Hope and the PAWS Shelter Foundation. Donations are collected by the foundation while distribution is done through Helping Hand.
Shoffner said since April, she has been more focused on accumulating donations of food from corporate sponsors and businesses, who have donated thousands of pounds of food.
She said they've now given out more than 23,000 pounds of food to community members who are also coming to Helping Hand for food.
For every pound there are four cups of food, one cup is equals to about one bowl of food, give or take given the size of an animal. This equates to about 90,000 meals.
She said they do their best to try and procure 12 to 15 pound bags of pet food since it can last a family for about a month if they have one dog.
Shoffner said there were a couple of months where donations were not rolling in quick enough to satisfy demand, but have now remained steady. She said they might consider branching out into surrounding counties.
"It just solidifies that there's a real need out there in our community," Shoffner said.
Hope Burke, executive director of Helping Hand, said she encourages community members to buy extra pet food when they can to support the pet food pantry.
Those wanting to donate money or food can call Sam Russell's at 270-766-1955 or on its Facebook page. Those looking to utilize the pantry needs to register at Helping Hand at 6796 S. Wilson Road, Elizabethtown.
Andrew Harp can be reached at 270-505-1414 or [email protected]