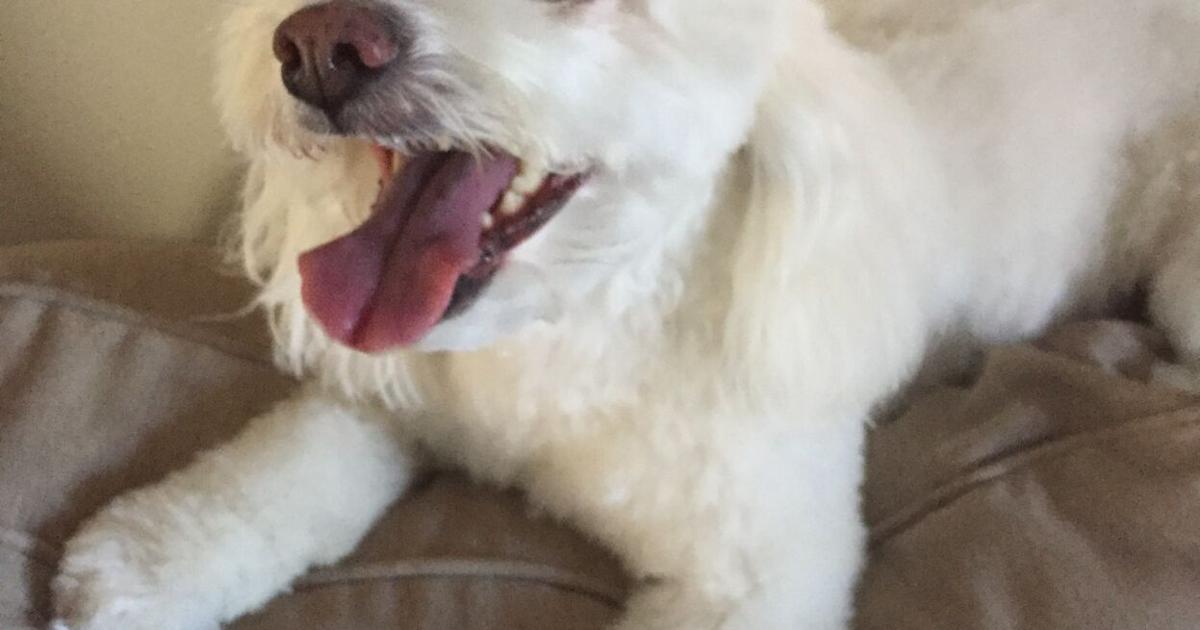 Santa Fe woman says she and dog were attacked by pit bulls | Local News
When Judy Taylor left her home and dogs in the care of a longtime friend, she never imagined they would have to fend off an attack from a pair of pit bulls.
The friend and housesitter, a woman named Linda who declined to give her last name, said she was walking Taylor's dogs, including a small Bichon Frise named Max, last Wednesday morning as she'd done many times when Taylor had entrusted them to her care. Also along for the walk was Linda's own small dog, Wally.
But as the woman walked onto Calle de la Vuelta, she said two pit bulls rushed toward her, knocking her down. The dogs attacked Linda and Max, with both sustaining injuries, she said.
"I fell and was holding on for dear life to Max because they were trying to get Max," she said. "Max is in the crook of my arm, I'm on the ground, and the other pit bull is on the outside of my elbow trying to get him, bite him. And he did get him."
Max suffered several bites to the neck area but will survive.
Linda said she yelled for help during the attack and got it from neighbors who came outside to the street and attempted to throw rocks to keep the attacking dogs at bay.
"If those people wouldn't have come out, I don't know what the heck would have happened," she said.
After the attack, Linda quickly rounded up the dogs in her control and hurried back to the house she was watching in order to assess Max's injuries and call authorities, she said.
Taylor, 71, was visiting family in New York over Thanksgiving with plans to be out until early December. But she would have to come back early.
Taylor said neighbors took Max to the vet and watched over her home after Linda left to take care of her own wounds, which included injuries to her legs.
Linda said she is thankful that the situation was not worse.
"Just earlier in that week, my granddaughter was with me . She's 9 years old. She helps me walk the dogs, and she could've been there with me," Linda said. "I'm glad she wasn't."
After calling the Animal Services Division, Linda said she was told by an officer the owner of the dogs had approached him but she never heard what came of their interaction.
Both women said they had never seen the pit bulls in that area before, nor had any poor interactions while walking dogs in their neighborhood.
Taylor said she is considering pressing charges or filing a lawsuit against the dogs' owner.
"Whose dogs are these? How did they get loose? And why were they roaming the street?" she said. "Naturally, this could happen to anybody, but it would have been terrible if it was a little kid."
"People who have dogs that can do that need to secure their fences better and make sure that their dogs can't get out," Linda said.
Santa Fe police Lt. David Webb said a report had been filed with Animal Services after the attack. He was not able to access the report when he checked its status Monday afternoon. He added he did not know the identity of the dogs' owner but said the case will continue to be handled by the Animal Services Division.