The Dog Supplements Pet Owners Buy Must Address These Issues |
Table of Contents Curating the Right SelectionCONSUMER EDUCATIONManaging MisinformationNew ProductsSupportive SolutionsTrade Talk With pet owners…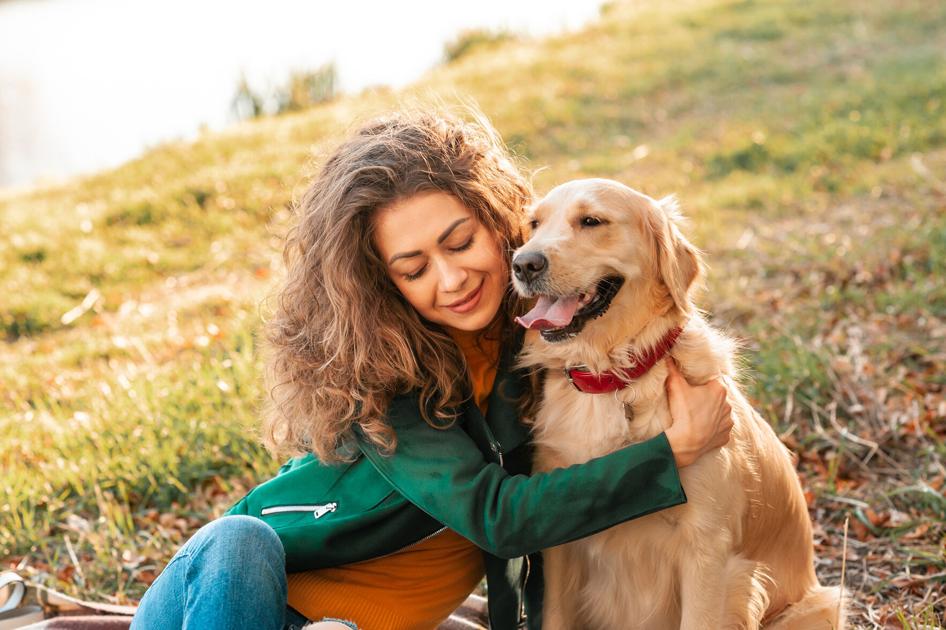 With pet owners focusing more on their furry family members' health and well-being, supplement sales are on the rise.
"Since the pandemic, people have been paying more attention to their health—and the health of their animals," said Geraldine Blanc, marketing manager for Evolva, a Reinach, Switzerland-based biotech company that makes an ingredient for pet supplements. "Pet parents have increased the budget that they dedicate to the health of their pets. Some of them even spend more on their animals than themselves."
In fact, Blanc said that many pet owners have the same if not higher standards for their pets, so they are looking for supplement products with quality ingredients that are safe, effective and backed by science.
Of the supplement trends that industry insiders are noticing, cannabidiol (CBD) is a big one. Diane Dewberry, owner of The Healthy Animal, a pet store in Pembroke, Mass., said that it is now on a majority of her clients' radar; they have questions and want to know if it can help their pets.
Kim Demetri, founder and CEO of WellPUR Organics and WellPUR Pets, North Reading, Mass.-based makers of CBD products, has also noted the increased interest in CBD.
"CBD hemp products have been a huge trend for pet parents right now," Demetri said. "I call it the wellness world's new favorite supplement for a reason. It is helping everyone from older pets with joints and mobility issues to pets with behavioral issues and just overall wellness."
Steve Ball, CEO of Zesty Paws, a manufacturer in Orlando, Fla., agreed that CBD is currently a top trend.
"Even with some regulatory issues yet to be settled and the additional research that is needed to validate points, there is tremendous momentum behind CBD supplementation," Ball said. "The excitement for the potential health benefit for this ingredient has continued … when pet parents consider the best health and wellness products for their pets.
"Additionally, pet parents are looking for more ways to support their pet's health, and that often includes aging," he said. "Functional joint supplements as well as multivitamins have also been the single biggest category in pet supplements and products that our pet parents have come to know and love for their furry family members."
Carl Borucki, manager of The Natural Pet Center at Ireland Corners, a pet store in Gardiner, N.Y., said that aging pets is always a hot topic. He has plenty of pet owners asking about products that will help relieve joint or generalized pain, as well as anxiety.
Both Borucki and Dewberry added that gut health is more of a concern for pet owners these days, too. For that reason, probiotics are of greater interest.
"I'm not sure of the reason—whether it's just the fact that there are so many more pet owners these days or that pets are around one another more often and able to pick up viruses, but we are seeing an influx of vomiting and diarrhea," Dewberry said. "So, we're recommending probiotics that can help calm upset stomachs."
Curating the Right Selection
With pet owners seeking supplements for help with a variety of issues, choosing which supplements to carry can be overwhelming, but it's important to narrow it down to those that you believe in—and can talk about.
"It goes back to education," Dewberry said. "I'm only carrying supplements that I feel confident educating the customer on. They're brands that I feel I know and trust."
Ball said that in choosing supplements to stock, it's also important that retailers are thinking about their customers' needs.
"The key to retailers curating an optimal selection of supplements is to categorize the products by specific benefit/function to make it easier for pet parents to select the right supplement they need," he continued. "For example, we have supplements designed with different functions to make your furry friend feel zesty. We have supplements that provide support for the skin, hip and joint, and even the immune system."
Blanc said that being able to support health in many areas is important when curating a product selection. She added that retailers should look into the research behind the products and ingredients that they're bringing in.
CONSUMER EDUCATION
Managing Misinformation
As pet supplements continue to increase in popularity, so does the amount of information about them, which can make it difficult for pet owners to navigate the category as a whole. Therefore, communicating with shoppers about supplements is key.
"It can be very tricky to manage misinformation because there's just so much of it," said Carl Borucki, manager of The Natural Pet Center at Ireland Corners, a pet store in Gardiner, N.Y. "Sometimes customers will even come in with information from their vet that doesn't align with what we'd recommend. I deal with it by just speaking common sense. Pet parents just want someone who can explain what might work best for their pet in an honest and transparent way."
Kim Demetri, founder and CEO of WellPUR Organics and WellPUR Pets, North Reading, Mass.-based makers of CBD products, said that because the industry is self-regulated, there's a tremendous amount of misinformation about CBD in particular. This can make it really difficult for pet owners to choose from a variety of options. But it's also an opportunity for pet retailers to step up and help.
"We love getting to know our retailers and providing access to education classes and our training manual, The WellPUR Advantage," Demetri said. "It is key to know the types of hemp, where it is sourced and extraction methods to brand standards. We make dosage easier for retailers and consumers alike. Usually, the first question is how much to administer. Our packaging includes dosage charts according to size of their pet."
The relationship between the manufacturer and the store is also important when it comes to educating customers and managing misinformation, said Diane Dewberry, owner of The Healthy Animal, a pet store in Pembroke, Mass. She said she limits her supplement selection to products from companies she knows she can get answers from.
"I want to be able to pick up my phone and get an answer—or know that my customer can call and get an answer—to any question that comes up," Dewberry said.
There's also the matter of reaching your customers and making sure they hear and understand what you have to say, said Geraldine Blanc, marketing manager for Evolva, a Reinach, Switzerland-based biotech company that makes an ingredient for pet supplements. It's all about building upon the trust and relationship that retailers have with their clients.
"A key element when it comes to education is about shaping consumer-centric content and shaping your messages not only based on what you want to say, but also based on what your audience wants to know," she said. "This also means using the channels that resonate best with your audience and choosing the most appropriate moment to be heard in a world of constant flow of information."
New Products
Supportive Solutions
Pet supplement manufacturers have introduced a variety of products to help pet owners solve or prevent different issues in pets.
In June, Evolva, a Reinach, Switzerland-based biotech company, released Veri-te Pets resveratrol, a new application of its Veri-te resveratrol intended for use in companion animal dietary supplementation. It is meant to support age-related challenges in pets.
Resveratrol is one of the most investigated compounds, with more than 12,000 scientific publications and over 200 clinical trials, said Evolva officials. Used globally in various applications, resveratrol has raised attention not only for being a very effective antioxidant, but also for exhibiting a number of complementary functions on cellular and systemic levels, leading to a variety of beneficial effects, officials added.
Zesty Paws, a pet supplement manufacturer in Orlando, Fla., unveiled a new line called Zesty Paws Hemp Elements Plus. The line features heart-shaped functional cannabidiol (CBD) chews available in a roast beef flavor and formulated to help in four functional areas—Mobility, Cognition, Calming and Aller-Immune.
WellPUR Organics and WellPUR Pets recently added a 150-milligram option for cats and small dogs in its Pet Hemp Extract Broad Spectrum Tincture.
"Most strengths are too high for smaller animals and are more geared toward dogs because of their size," said Kim Demetri, founder and CEO of the North Reading, Mass.-based company. "Our most popular strength is 500-milligram tinctures. Owners are taking this for themselves as well as giving it to their beloved dogs."
---

Trade Talk
Ann Hudson, vice president of marketing at Whitebridge Pet Brands in St. Louis
In what ways are pet owners addressing their dogs' health needs? Where do supplements fit in to that? What is Whitebridge offering to help? 
Maintaining a healthy body is important for many people, a concept that easily transfers to pets. They value their dog's health as much as their own. Pet supplements are up more than 21 percent, making it one of the fastest-growing categories in pet. Brick-and-mortar has historically had the lion's share of the business, but that is quickly shifting to online. This is a trend that can be reversed if retailers embrace the solutions concept and broaden selections in the right categories.  
Pet owners are trying to solve for three primary health issues: 52 percent are shopping hip and joint, 26 percent skin and coat and 18 percent for digestive aids. Products for skin, digestion and mobility are found in the supplement aisle, but the same active ingredients are also in food, treats and toppers.   
Dogswell Jerky is supplemented with active ingredients to solve all three issues and will soon jump into the supplement space as well, with products enhanced with MSM, boswellia and coconut oil. A new line of science-based foods is slotted for launch in October. 
A perfect example of our holistic approach to health is in the skin and coat category. Dogswell has a vitamin-infused 100 percent meat jerky treat, an omega 3-rich food topper, a fish-based and biotin-enriched dry food, a new skin and coat wet food, and hydrocortisone lotion for the most intense cases. 
Dogswell simplifies the science. By merging the benefits of proven actives with chews, treats, toppers, and wet and dry food, we offer a holistic feeding solution that keeps pet owners in stores.