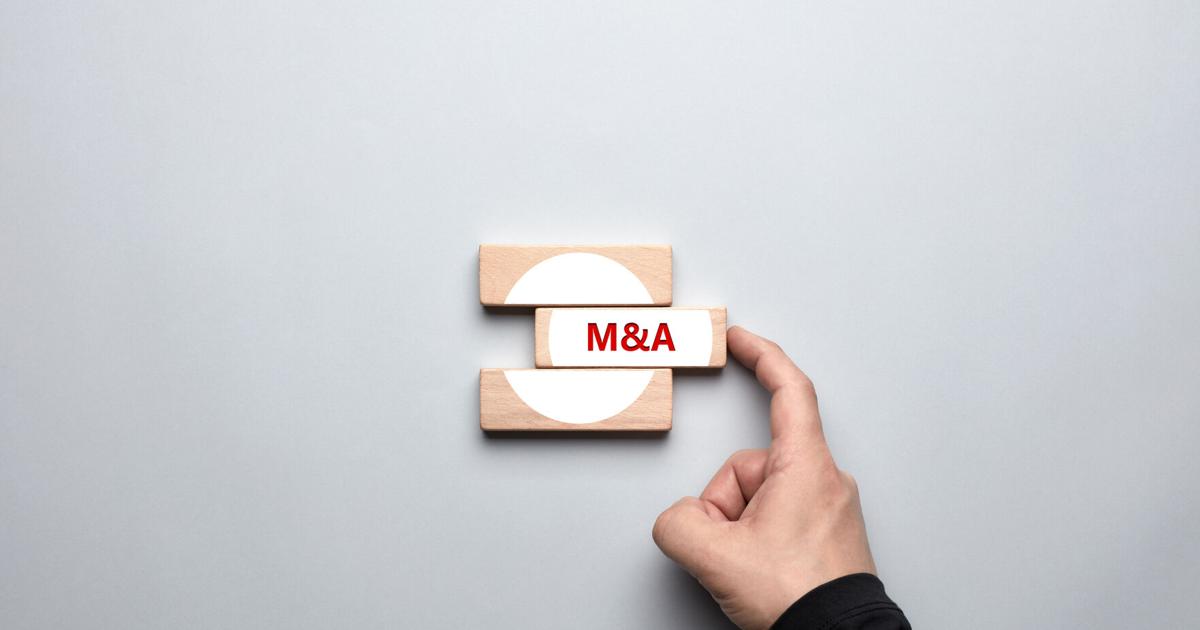 The Top 10 Pet Industry Merger & Acquisitions Stories of 2021 | News
A bright economic outlook along with robust corporate earnings helped fuel a record-breaking year of merger and acquisition (M&A) activity globally, according to a new Reuters report. 
The value of M&A globally topped $5 trillion for the first time ever, with volumes rising 63 percent to $5.63 trillion by Dec. 16, Reuters reported, citing data from Dealogic. Overall, M&A deal volumes in the United States nearly doubled to $2.61 trillion in 2021, according to Dealogic data.
In the pet industry, M&A activity has been so prevalent this year that it's one trend Audree Berg-Farnsworth, co-owner of Auggie's Pet Supplies and Auggie's Pet Spa in Fort Lauderdale, Fla., is closely keeping her eye on.
"I understand that owning a business can be relentless. It's 24/7, and it's appealing when someone comes in and offers relief," Berg-Farnsworth recently told Pet Product News (PPN). "My concern is how, if and when the products will be changing as a result of business decisions that are being made. Many of the small companies that we have grown familiar with over the years are now evolving into larger multifaceted business communities. Change can be tricky from a perception point of view. Our commitment is to provide the most accurate and current information for our customers."
---
RELATED: A Deeper Look at Pet Industry Mergers and Acquisitions from the Past Year
---
Officials at Wag N' Wash, a specialty retailer offering grooming, retail and self-wash services in nearly 20 locations nationwide, follow several pet industry trade periodicals and evaluate each merger and acquisition "separately from a quality of product and relationship perspective," president Rob Flanagan told PPN earlier this year.
"Typically, we wait 12 to 18 months after M&A to see how the logistics are worked out," he added. "As long as the quality of the product is the same, and we maintain the same strong relationship with the vendor partners, M&As are often a positive."
M&A stories are often the most popular on petproductnews.com—and 2021 was no exception.
PPN's 10 most read M&A news stories in 2021 were:
1. Petmate Acquired by Investment Firm
In September, the Arlington, Texas-based manufacturer of the Chuckit!, Pet Qwerks, Healthy Chews, Gamma2, JW and La-Z-Boy brands was purchased by private equity firm Platinum Equity. Read more.
2. Investment Firm Acquires Primal Pet Foods
The Fairfield, Calif.-based manufacturer of raw frozen and freeze-dried pet foods was bought by Kinderhook Industries in August. Kinderhook combined Primal Pet Foods and Prairie Dog Pet Products to form the Primal Pet Group. Read more.
3. Pet Supplies Plus Acquired for $700 Million
Sentinel Capital Partners sold the pet specialty chain to the Franchise Group Inc. in an all-cash transaction valued at about $700 million. Officials reported the definitive agreement on Jan. 25. Read more. 
4. Pet Food Experts to Acquire United Pacific Pet
In April, the Pawtucket, R.I.-based distributor revealed that it would be expanding its geographic footprint under an agreement to acquire the operating assets of United Pacific Pet, a regional distributor of pet food and animal care products in the West. Read more. 
5. Whitebridge Pet Brands Acquired by Belgium Investment Firm
NXMH, a Belgium-based family-owned investment firm, purchased Whitebridge Pet Brands, which owns the Cloud Star, Tiki Cat and Tiki Dog, Dogswell, Pet Botanics, Crazy Dog and Grizzly Pet Product brands, in early August. Read more.
6. Owner of Mondou Pet Stores Acquires Ren's Pets
Legault Group, a Quebec, Canada-based family business that owns Mondou pet stores, acquired Ren's Pets, a pet supply retailer based in Guelph, Ontario, Canada, in late July. Read more.
7. Zesty Paws to be Acquired by Growing Health and Nutrition Co.
In August, the pet supplement brand was bought by Health & Happiness (H&H) Group International Holdings Ltd., which also acquired pet food manufacturer Solid Gold Pet late last year. Read more.
8. Pet Supplement Co. FoodScience Corp. Acquired
Wind Point Partners, a longtime investor in the consumer and pet products industries, with select current and prior investments including Targeted PetCare, Petmate, Pestell Nutrition, Tropicale Foods, Stir Foods, Evans Food Group, Shearer's Foods, Voyant Beauty, and Radienz Living (fka U.S. Nonwovens), purchased the Williston, Vt.-based supplement manufacturer in March. Read more.
9. Makers of K9 Natural and Feline Natural Pet Foods Acquired by Investment Firm
In May, global investment firm KKR completed its acquisition of Natural Pet Food Group, a New Zealand-based premium pet food company that produces three pet food brands: K9 Natural, Feline Natural and Meat Mates. Read more.
10. Prairie Dog Acquires Himalayan Corp.
Prairie Dog Pet Products, a specialty manufacturer of American-made dog treats based in Grand Prairie, Texas, agreed to acquire Himalayan Corp., a company known for its cheese dog chews in April. Read more.
---
PPN presents its list of top M&A news from January 2021 to now:
---
RELTAED: A Guide to 2020's Pet Retail Shakeups and Pet Store Openings in 2021