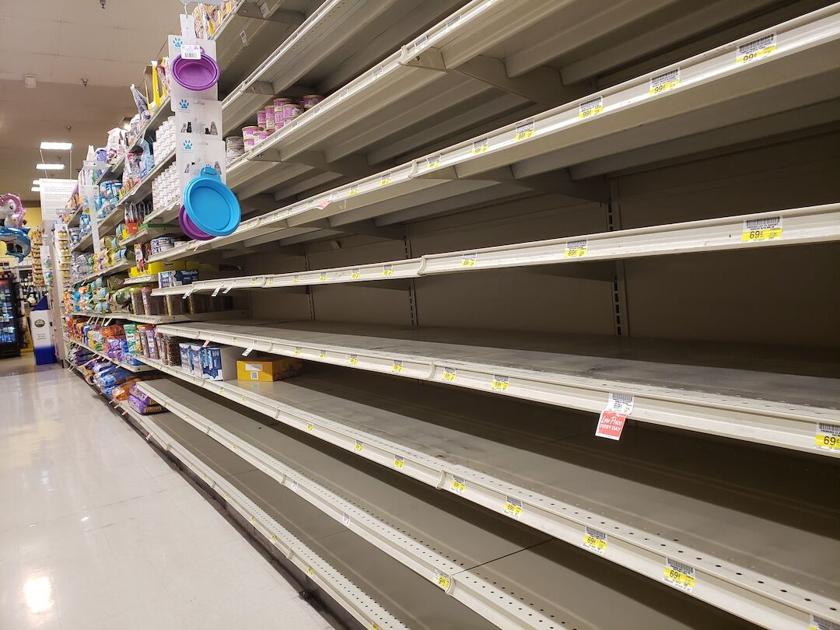 Where's the Fancy Feast? Some Eastside cats are facing a shortage of their favorite food | Pets And Wildlife
The canned cat food shelves at Vons in East Hollywood have been pretty empty for awhile. There hasn't been much at the Albertsons in Los Feliz either.  Shortages have also been noted at the Glassell Park Super A on Division Street, and El Super on York Street in Highland Park. In fact, people were having a hard time finding pet food all over North America, Reuters reported over the summer.
But the Eastside pet food shortage appears to be limited to some brands of canned cat food. You know. The only kind your cat will eat. 
When asked about a pet food shortage, some local specialty pet stores said they hadn't felt it. Not in their stores, anyway.  The dog food and the dry cat food at these stores, by the way, seemed well supplied.
"We are not experiencing anything worth mentioning," said Michael Baffico, owner of Rosie Bunny Bean Urban Pet Provisions in Highland Park. "There's maybe a recipe here or a flavor there."
The shelves are also full at Urban Pet in East Hollywood. The modest section at Trader Joe's are still stocked – with Trader Joe's brand cat food, of course. And Peter Berman, owner of Rock Dog and Cat in Eagle Rock, told The Eastsider recently that he still had a pallet of cat food to unpack.
"All through COVID, there's been shortages and outages," Berman said. "But I wouldn't say it's more dramatic than it's been. It's limited to a couple of brands. Things go out and back, but it's down maybe 10 percent."
Turns out, if you can't find your favorite cat food, maybe your brand has to come in from overseas – and boxes of your cat's favorite pate are currently floating on one of the many ships bottlenecked at Los Angeles Harbor, Baffico pointed out.
Meanwhile, the big supermarkets with the empty shelves – at least the stores mentioned above – seem to rely heavily on Purina products: Fancy Feast, Friskies, and Beyond. (The dog food and the dry cat food at these stores, by the way, seemed well supplied.)
Inquiries to Purina were referred to the Pet Food Institute an information group that represents most U.S. pet food companies.
"The availability of transportation and drivers, as well as weather incidents, can impact the movement of ingredients and finished products across the country," PFI president Dana Brooks said in a statement. "This can be further compounded by regulatory and trade developments that ripple up the supply chain, such as government incentives for renewable diesel that impact the pet food ingredient marketplace and cargo ship delays at America's ports."
While this all gets sorted out, there was one place to get Fancy Feast, if that's the only thing your cat will eat: Gelson's in Silver Lake. For whatever reason, their shelves are stocked with a broad variety of the product. Just like the old days.